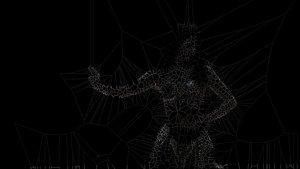 The Founding and Manifesto of Vorotrans Art

Original publication in English, HumanAware.ORG, Montreal, September 29, 2017


The Founding and Manifesto of Vorotrans Art
by Stephane Poirier


MANIFESTO OF VOROTRANS ART

1. Humans are static and each one has a purpose.
2. Humans go through space and time moving but they are like the trees on earth.
3. Each living entity ought to be anchored to its purpose.
4. Each living entity beauty resides within itself.
5. Light reflections and surface textures are simply matter that matters less.
6. In the absence of light there is great beauty.
7. In Vorotrans Art, textures are all black convex polygons.
8. In Vorotrans Art, only texture edges can be non-black.
9. Biological machines run without algorithms.
10. Artificial machines run with algorithms.
11. Natural entities motion can be tracked using Voronoi Diagrams.
12. Natural entities navigation can be understood using Voronoi Diagrams.
13. The force is and communication matters most.
14. Vorotrans Art is not communicated through matrices.
15. Vorotrans Art is communicated through transparent Voronoi Diagrams.
16. The power remains in the unsaid and unseen.
17. Vorotrans Art is good for the soul.
18. Vorotrans Art encourages individuals to step out of narcissism.